YCH Interview Series -
Trevor Gilligan
Northwood School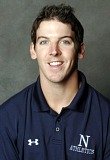 Trevor Gilligan

Trevor Gilligan is the Head Midget Club Coach for Northwood School
He is the Strength and Conditioning Coach
He played for Oswego State
He is an '03 graduate of Northwood School, Lake Placid

Northwood School - https://www.northwoodschool.org/

1. What is prep school hockey?
Prep School hockey gives student-athletes a chance to play at a highly competitive level (equivalent to that of most junior leagues) in a demanding and supportive academic setting. Prep hockey not only gives young men and women the hockey exposure needed, but also the time management skills required to be successful at the next level. Sixty-two schools play varsity hockey in the New England Preparatory School Ice Hockey Association and are located in Massachusetts, Connecticut, New Hampshire, Maine, Vermont, Rhode Island and eastern New York.
2. What are the different levels of Prep school hockey?
Some schools, like my own - Northwood, are independent of a league. Thus we are able to start earlier and finish later than 'traditional preps'. We have a niche similar to that of a 'junior team' but in a prep school environment. We often travel to showcases and events that give our players the best possible college exposure.
Northwood in the last five years has also made the transition to fielding more than one competitive team. We have a Midget team which is comprised of younger players who are developed 'in house' as a feeder for our Junior squad. Our goal is to have players mature both on and off the ice at Northwood. All members of Northwood School work hard to find each student-athlete his or her best college option.
3. What are the benefits to playing Prep hockey?
Playing prep hockey gives student-athletes the best of both worlds: top notch hockey with a great academic foundation. Exposure to college coaches is critical to achieving ones dreams. Prep school hockey offers an abundance of recruiting destinations.
4. What advantages are there to being a student-athlete at a prep school to help prepare for College hockey?
The advantages are the daily structure and the similarity to the academic demands of the college lifestyle required to be a successful student athlete. Achieving a solid routine mixing studies, practice, off-ice training, and rest is daunting in college for those who are not prepared. We familiarize our student athletes with NCAA Clearinghouse requirements and stress academics. In the evening SAT and ACT classes are usually offered, giving students their best chance for a successful score.
5. Do your players go directly to college hockey or do they play junior hockey after they graduate?
We have a mix of both but have been fortunate to place many directly in college. In the last seven graduating classes at Northwood, we have placed 67 college hockey players (25DI, 42 DIII, and 8 Club). We work hard to help place all players into their best possible options.
6. What is the post grad year? How does it work?
A postgraduate year is an extra year after a student has graduated from high school and before they have enrolled in a college or university. Students apply to independent schools during their senior year the same way they would to a college. The extra year allows students to enhance their secondary transcripts in a more structured setting. Players also hone their hockey skills against top notch competition while receiving excellent exposure.
7. How should a Canadian who is interested in Prep school go about finding a school that fits their academic and hockey needs?
Canadian students who are interested in prep school can find all the necessary information on The Association of Boarding Schools website, www.tabs.org. They can search the website for schools that fit their academic and athletic interests
8. What questions should a player's family ask when interviewing prep schools?
When hockey players visit a prep school, they should ask lots of questions about the academic and athletic programs. In terms of hockey they should ask to see rosters, schedules and a list of recent college hockey commitments.
9. Who are your most prominent hockey alumni?
We have been fortunate enough to have 16 of our alumni play in the NHL. Some names include; Mike Richter, Craig Conroy, Chris Therien, Tony Granato, Chris Nilan, and more recently Steven Zalewski (Devils), Nick Palmieri (Devils). Recent draft picks include Julien Cayer ( Red Wings 5th round pick 08'), Alex Chiasson ( Stars 2nd round pick 09).
10. You played hockey and went to school at Northwood, what is your best memory?
Being part of the history and tradition of the hockey program here at Northwood is a very special feeling. Respecting the past greats who molded Northwood hockey gave me a greater appreciation for the game. This passion has led me into coaching and I am privileged to represent Northwood.
11. What else would Trevor Gilligan tell people who want to know more about the prep school option for pursuing hockey?
I would advise people to do their homework. They need to do their own research and find a school that fits their family academically, athletically, and financially. It is essential to visit your desired school and get a first hand look before making a decision.
12. At Northwood, what are the qualifications of the coaching staff and counselors?
Twelve of the coaches and counselors have played NCAA college hockey at places like, RPI, St. Lawrence, Princeton, Dartmouth, Bowdoin, Williams, Hamilton and Oswego. Headmaster Ed Good was an All-American and Andrea Kilbourne, an Olympian. Current staff members have won AHCA awards for lifetime achievement in coaching and non-player or coach contributions to the amateur game.
Trevor Gilligan info
For more information on Trevor Gilligan, you can visit Northwood School

---
 Return from Trevor Gilligan Interview to Your College Hockey Home

Return from Trevor Gilligan Interview to Your College Hockey Interview Series

---